Apollo Transportation
Please Give me a 5 Star Review.

Boca Raton, FL,
About
Apollo is a nationally awarded luxury chauffeured ground transportation service that has been providing corporate and personal service since 1988. Our global network reaches to more than 400 cities worldwide. Apollo offers the best in technology, service and safety and always the "On Time or Your Ride is FREE!" guarantee.
Reviews and Testimonials
GOOGLE REVIEWS & TESTIMONIALS
D Simpson

Apr 21 2017

Wonderful service! Early, professional and courteous!

Adam Hennessy

Jul 16 2017

Great experience using Apollo Transportation! I have a young family and Apollo made traveling a pleasant experience. Drivers were professional and Apollo hires the best drivers. If you have a family or just want to ensure that the drivers are safe then use Apollo. They have solid background checks using fingerprints unlike most of the competitors. This ensures that drivers are our the highest integrity. Would highly recommend.

Bruce Saltz

Aug 02 2017

Always on time. This time with a large van to take six of us and many bags to and from MIA. Easy to use. Always reliable. Thank you Apollo.

Paul Cholak

Aug 23 2017

Apollo gives great service, trains their drivers, is very professional, always on time and is very safety conscious. They are top notch!!

Tami Garcia

Nov 08 2017

We recently used Apollo transportation for round trip service to and from Ft Lauderdale airport. Both drivers were punctual, friendly, and helpful. Both vehicles were clean, comfortable and had ample space for our luggage. We have been using Apollo fir many years and have never had a problem. We will continue to use their services in the future. Their rates are comparable to other quality car services.
Please help us by taking a couple of minutes to tell us about your experience.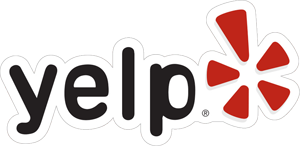 NOTE: You will need an account with Google, Facebook, Yellow Pages, or Yelp - Please click "Ok" to continue.OK
Thank you very much for your input. We strive for 100% customer satisfaction. Please tell us how we can improve our services.