Cindy D. Sackrin Attorney
Please Give me a 5 Star Review.

20 reviews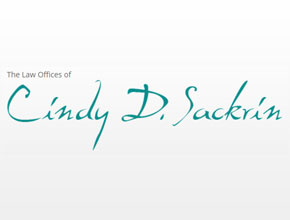 2100 E Hallandale Beach Blvd #200
Hallandale Beach, FL 33009
Click Here for Case Evaluation
About
From the Hallandale Beach, Florida, Law Offices of Cindy D. Sackrin, I offer a wide range of divorce and family law services. I have been a practicing family law attorney since 1985, and I am highly equipped to handle your legal needs.
Reviews and Testimonials
FIVESTAR REVIEWS & TESTIMONIALS
LOW L- JOSEPH

- Aug 30 2021

I WENT TO MS. CINDY 3X AND ALL MY CASES WERE SUCCESFULL. YOU ARE THE BEST!!!

T Y

- Jan 03 2021

Cindy was highly recommended to me by a friend and he was right. Cindy provided professional and quick legal services. I was extremely happy with how fast she filed documents with the courts. Cindy choose an excellent mediator. She understood the best interest of both parties. I highly recommend Cindy to anyone looking for an experienced attorney. She will get keep her clients best interest at hand and get the job done right.

MC

- Sep 11 2020

Cindy listened to what I hope to accomplish from the divorce. Cindy positioned myself so I could achieve the best possible outcome. I'm completely satisified how things turned out.

Maria T Barranco

- Feb 04 2020

Excellent!

Raisa Romaelle

- Nov 19 2019

Ms. Sackrin is very passionate about her work, and zealously advocates for her clients. She has a very strong grasp of the law, and does an excellent job presenting her cases. She has my highest recommendation.

Akevis Anderson

- Nov 08 2019

She did everything that she promise for my case. I got my 50/50 custody for my daughter. Also she made sure I got my days I wanted as well. Very responsible pricing for her quality of work

Fernando Arechaga

- Aug 05 2019

She gets the job done. 5 stars

Jelena

- Jun 27 2019

Cindy stood by me from the beginning and made sure I can get my rights and no one can take advantage of me Thanks Cindy for winning our case , made it look so easy !!

Neela Edmonds

- May 22 2019

Cindy Sackrin is a great combinationof thoughtfulness and efficiency

RC

- May 21 2019

Cindy is a great attorney that takes her time with her clients, and she is an expert with family law.

Charlie Reid

- May 21 2019

Mrs. Sackrin is a true professional. Her excellent experience with the entire court system was demonstrated during several cases she represented me. HIGHLY RECOMMENDED.

Maria Bercova

- May 15 2019

Sindy has a very professional approach. She is optimizing her client´s time by focusing on facts rather than collaterals. She is streamlining the whole process by giving objective advise on how to navigate legal seas. I would highly recomment her to any person in need of leagal advise in family matters.

Korvin Priester

- Jan 11 2019

Wonderful experience. Thank you so much!

Carlos

- Dec 28 2018

Cindy was attentive, professional and very helpful.

Maria T Barranco

- Dec 28 2018

I was very pleased with Mrs Sackrin and her staff. Kind and professional.

Anastasia C.

- Aug 22 2017

My experience with the firm can be described as exceptional. We have been treated with great professionalism and attention. Due to in depth knowledge and expertise in family law, Cindy Sackrin handled this case with great precision and kept us informed of every step. Cindy has won the case, which prevented us spending more money on court and additional expenses. I will highly recommend this law office due to their in depth knowledge and expertise in family law.
GOOGLE REVIEWS & TESTIMONIALS
MARK TYNES

Jan 19 2017

Mrs. Sackrin took care of me and my case as if it was her own personal case. I am very appreciative of her and her team for helping me deal with my situation. In my opinion the law in Florida does not work in the favor for fathers that want to be involved and she helped me present my side and make sure that my voice was heard. She is very knowledgeable and understanding, and i would absolutely recommend her services to anyone in need of help when it comes to family law, especially men.

POLINA MOISEEVA

Jul 02 2016

I highly recommend Cindy Sackrin. You can feel reassured that you're in the best hands out there. She's strong, professional, experienced, knowledgeable, supportive and absolutely excellent in every aspect.

ian anderson

May 14 2016

I HIGHLY recommend The Law Offices of Cindy D Sackrin. Their attorneys are professional and extremely knowledgeable. The office staff is friendly as well as accommodating. Five stars is to low a rating in my opinion.

Donna J

Jan 26 2015

I retained Ms. Sackrin for defense against a modification of a child support case. I won and the modification was denied. Ms. Sackrin was great. Her office staff was always happy and eager to help me when I needed them. I would recommend Ms. Sackrin for any of your family law needs. Donna J.
Please help us by taking a couple of minutes to tell us about your experience.
Please help us by taking a couple of minutes to tell us about your experience. If you want to be anonymous you can just put in your initials on the "Your name" field.
Rating:
www.fivestarreviewssite.com says:
Thank you for your REVIEW. Your review has been COPIED to the CLIPBOARD and ready to be PASTED on GOOGLE. Please click the button (Go to Google) to COMPLETE your post.
Type your reply on the comment field below and click Submit once done.
Sign In your Fivestar Account
Thank you very much for your input. We strive for 100% customer satisfaction. Please tell us how we can improve our services.
Get A Free Case Evaluation Now!